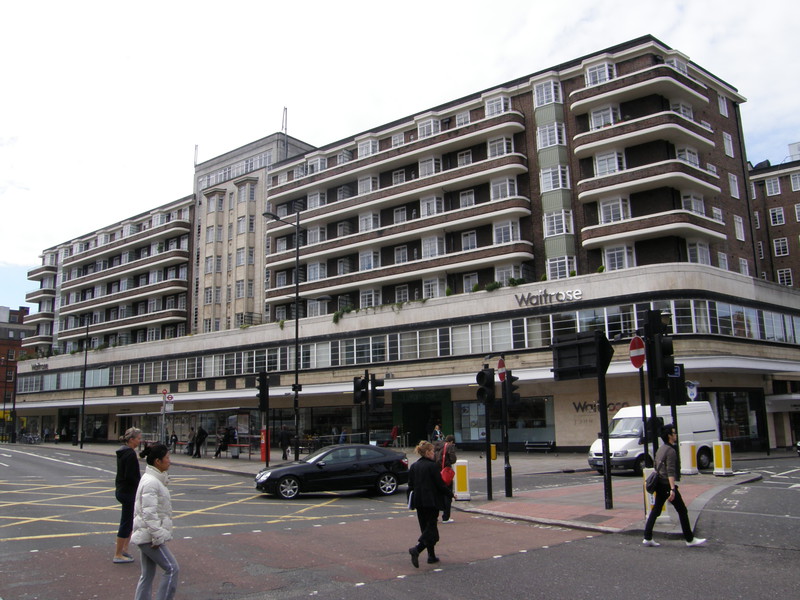 I've never been much of a morning person, to be honest. I'd much rather roll over and bury my head in the duvet than get up and see the sun rise, but if there's one thing I've learned about long-distance walking, it's that you have to get up early to get the miles in. Or, to be more accurate, you do if you're biting off as much as you can chew; when I walked across Britain I would get up as early as the breakfast part of bed and breakfast would allow, and when you're camping on the trail, getting up is often a blessed relief. But this walk is different, and it's a distinct pleasure; I've been getting up at 7am for the last couple of years (and I was getting up even earlier than that when I worked for a boss who once told me that Monday mornings were her favourite part of the week), but now I'm master of the clock, I get up when it suits me, and when you've only got seven miles to walk in a day, that's not very early at all.
It makes a big difference, because it takes at least two hours to blow the cobwebs away, and unlike with more traditional trails, I'm still commuting every morning. Gone are the mornings, waking up to the alarm clock to be greeted by the sight of mist rising from the valley below my B&B window; I'm never going to zip back my tent flaps to see the dew glistening on the hedgerows; and I'm not even able to look forward to my morning mound of bacon and eggs before jumping back onto the trail. No, your average tubewalk takes about as long to get going as my brain, because every tubewalk starts with a Tube journey.
So perhaps the best justification for starting late is that I miss the rush hour, and what a difference it makes. I don't get crushed, I don't get stuck next to the guy with the drip in his nostril that needs to be sniffed back up every 20 seconds, and I don't have to put up with the sound of gangsta-rap-meets-iPod from my neighbour's tinny earphones, because after about 9.30am the Tube is almost spacious, especially as I start my journey at a terminus, Ealing Broadway. It's most relaxing, and gives me a chance to shake the morning out of my eyes before hitting the trail.
Tubewalking might even make me appreciate the Tube again, and that's saying something.
Finchley Road to Wembley Park
But I digress, because today's real story is the weather. It's glorious: summer has finally arrived, though traces of yesterday's heavy rain are all around. The grass squelches a bit and you don't want to brush past any bushes, but compared to Monday's drizzle this is dream walking weather.
Perhaps that's why I instantly adored the suburbs tucked away behind the Finchley Road. The main road is busy, noisy and feels more like the A41 than a road with a name, but hop over the Thameslink and London Overground lines and turn west, and it only takes a few steps to dull the juggernauts into a distant memory. I'm going to be exploring a worrying amount of suburbia on this walk and I'm sure I'll be sick of it before too long, but it's only day two and I'm nosey enough to find the suburbs fascinating. The variety of building styles in West Hampstead is impressive, and there are some wonderful old mansion blocks along West End Lane and Fortune Green Road. I tend to judge suburbs by whether or not I could live there myself, and I could probably live here, though that normally means I couldn't afford it; even with a collapsing housing market, I think West Hampstead might have to remain on the list marked 'aspirational'. Oh well.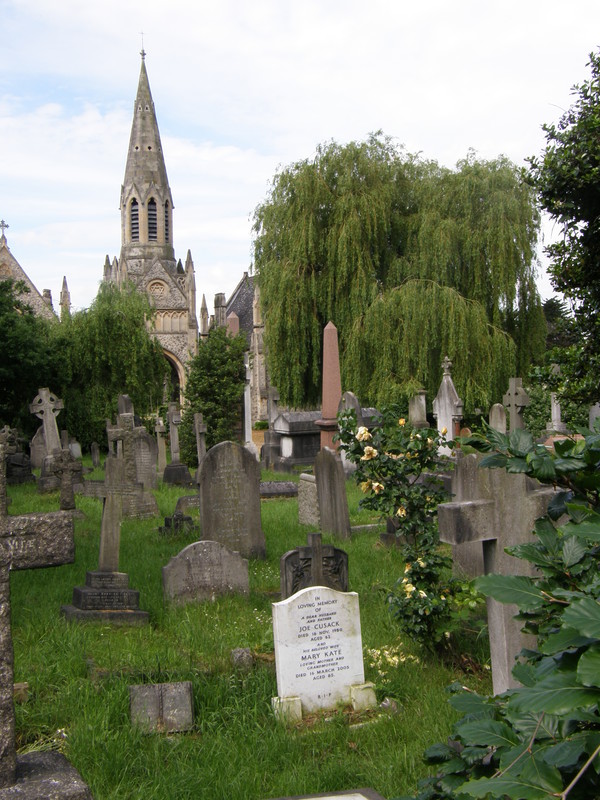 The mansions peter out as Fortune Green Road swings right to rejoin the Finchley Road, but fear not, because there's a good reason, and it lies along a thin and shady path on the other side of Fortune Green. It looks like the kind of path you'd think twice about walking down if this wasn't such a posh suburb, but it's well worth the effort because it cuts straight through the middle of Hampstead Cemetery. It's quite pleasant walking down a public footpath right between the graves in the dappled sun, but this place must be completely horrifying at night. You can duck into the cemetery after about a hundred yards, and it's worth taking a quick detour to visit the twin Gothic-style chapels just off the path. In terms of famous graves, I'm perhaps a bit young to recognise most of the names, but I can tell you that Florence Kate Upton, the creator of the Golliwogg, is buried here, as is Peter Llewelyn Davies, the inspiration for Peter Pan. Indeed, Llewelyn Davies was plagued by being identified as the 'original Peter Pan' throughout his life, and ended up committing suicide; stick that in your pipe as you wander through the graves after twilight...
After passing through some pleasant playing fields belonging to Hampstead School, the suburbs switch from mansion houses to the overtly expensive, though it doesn't take long before a clear rule of suburbia kicks in: the closer you get to traffic, the shoddier the buildings, and even the most charitable suburban fan wouldn't class Cricklewood Lane as a des res, especially as it marks the boundary between Camden Council and Brent. The difference between the two is immediately obvious, and although things pick up pretty quickly as Cricklewood Lane disappears from view, Cricklewood is clearly a very different place to West Hampstead.
It's still leafily pleasant, though. It's all curved streets, red brick houses and neat lawns round here, and after weaving through the strangely silent streets, I burst out into a huge, open, grassy area called Clitterhouse Recreation Ground, which you will all know is famous for being the home of Hendon Football Club. Nobody was playing as I stomped on towards a tower block in the distance, possibly because the ground was like a sponge and would suck a football in without drawing breath. I gingerly squelched onwards, encouraged by the swift progress of an old lady ahead of me who was happily pushing her shopping bag in front of her, undaunted by the gurgling sounds from beneath the ground.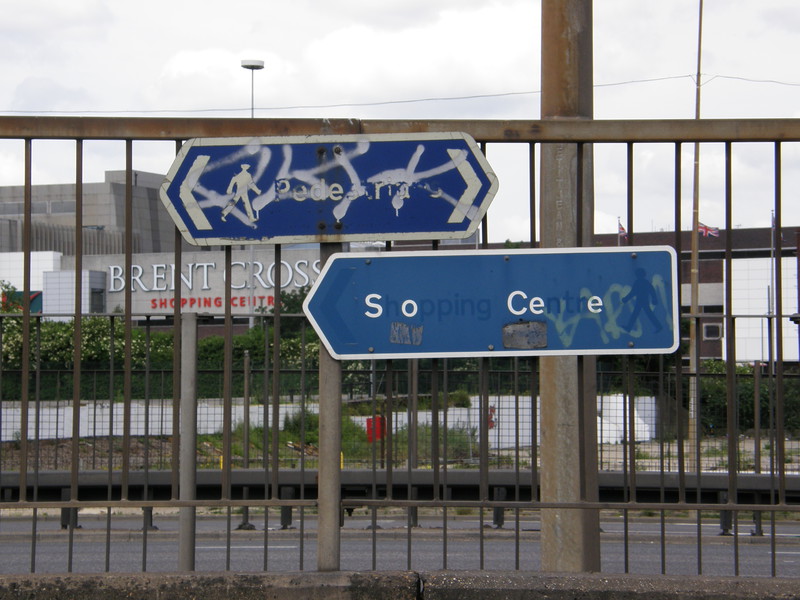 Things got even earthier as I reached the northern edge of the recreation ground and ducked past Whitefield School. Loitering outside the school was a small group of dudes, lurking just down the road from a policeman in a stab-proof vest, and as I reached the North Circular Road, I spotted a sign for the nearby shopping centre that seemed to sum the area up. 'S o Ce e' it announced, scoring a paltry 5 out of 14 for spelling, and that's not counting the picture of a walking stick man, who had also been scrubbed from the sign; I was so impressed I decided to take a photo, and as I lined up my camera, a police car with four thick-vested occupants pulled up in front of me, blocking the traffic.
'We'd like to know why you're taking pictures,' said the driver in the inflection-free tone that they clearly teach you at Police school.
I'd like to say that I came back with something witty, like 'Well, officer, that's a statement, not a question, so would you like to rephrase that?' or 'Is it 'cos I've got long hair, fascist?', but my quality upbringing forces me to swallow my irritation at the police's lack of politeness and answer their questions without hesitation but with a heavy feeling of guilt.
'I'm tubewalking,' I said, aware that this might not actually help. 'Um, I'm walking the London Underground for charity and taking photos as I go...'
'Ah, that's nice,' he said, looking at me as if I was nothing more than a harmless eccentric. Damn, that policeman was good.
So it was a bit of a relief to cross the North Circular Road to Brent Cross Shopping Centre, where they didn't seem to mind me taking as many photos as I wanted. I also felt on home turf, as I've already walked this part of the world; day 10 of the Capital Ring passes to the north of the shopping centre, and after a quick shortcut through John Lewis, I climbed up to the suburbs of Brent Cross to join the Ring for a short hop.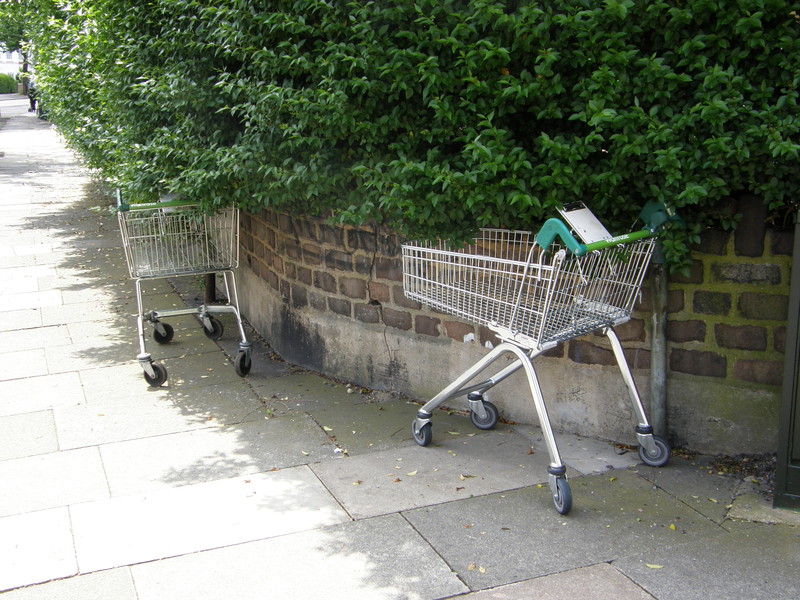 Since I was last here, Brent Cross has been hit by a plague of shopping trolleys, but it's no ordinary plague. Within five minutes of leaving the shopping centre, I'd passed one, two, three, four, five, six, seven shopping trolleys lying abandoned in the street, but there was something different about these trolleys. I'm used to seeing Sainsbury's and Tesco shopping trolleys kicking about the capital, and Safeway and Morrisons trolleys are practically licensed in some parts of town, but these trolleys were... from Waitrose! I've never seen a plague of Waitrose trolleys before, and they looked even more lost then their street-smart brethren do round my manor. Indeed, with the exception of the last trolley, who had obviously settled into his new location with a shrug of permanence, they huddled together in pairs. It was almost touching, the poor, posh dears.
They'd best stay away from the Edgware Road, then, because again things get pretty grimy as the traffic gets closer. Luckily it's only a couple of strides along the Capital Ring to Brent Reservoir, or, to give it its popular name, the Welsh Harp. The Welsh Harp Open Space is a lovely part of the world, with woodland, meadows, swans and a charming pool by the side of the lake that was created by a World War II bomb. Unfortunately it was also home to a mother who insisted on screaming at the top of her voice every time her toddler child wandered off the straight and narrow (which he appeared to do with every step), but she finally dragged him away for some serious home-based yelling, and I settled down by the shore for a spot of lunch.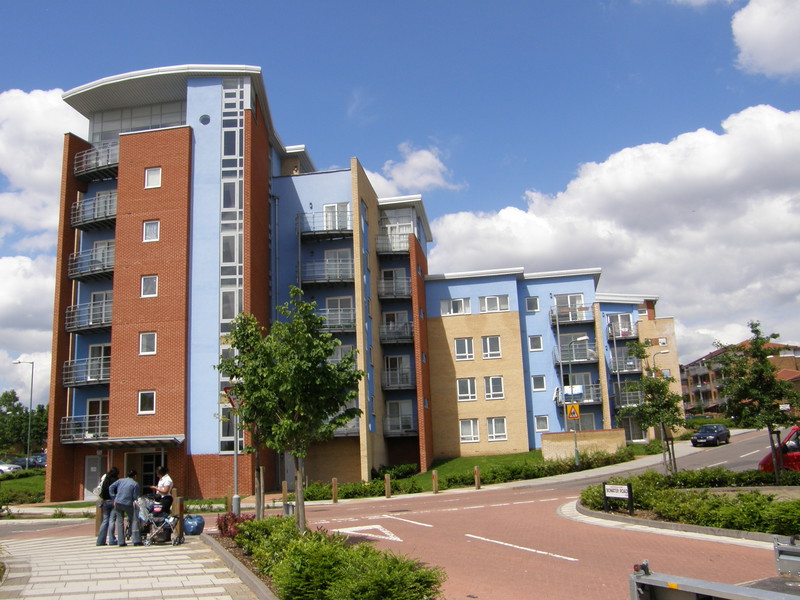 This set me up to tackle the final leg through Kingsbury and Chalkhill, after leaving the Capital Ring at Old St Andrew's Church, home to an overgrown and atmospheric graveyard that's hidden from the road by thick trees. A road of mock Tudor houses leads to the fiercely busy Blackbird Hill, where the local shops unwisely continue the mock Tudor theme, and from there I decided to try the Brent Green Walk, a path through the Chalkhill Estate that looks very handy on paper. Unfortunately the map doesn't show the locked gate halfway along the walk, though it does show an alternative path that now exists only as the foundations of the expanded Chalkhill Children's Centre. Giving up on the scenic route, I wandered through the estate towards the distinctive hoop on top of Wembley Stadium, passing a couple of stab-vested plain clothes policemen having cautionary words with a couple of black guys in a car. I resisted the urge to take any photos, like a good little boy, and walked briskly to Wembley Park station without looking back.
So I've now reached zone 4, and it's been a pleasant introduction to suburban tubewalking (the Metropolitan line doesn't have any stations in zone 3, which is why I took such a detour from the line itself on today's walk, but I'll be following the line more closely when I walk this area again on the Jubilee line). Out here in zone 4 the green spaces are bigger, the noise from the traffic is less intense, and the average house price is gradually dropping. It'll be interesting to watch this trend continue as I head out into Metro-land...